Happy New Year! Hope you all had a relaxing holiday!
To start 2020 I am super excited about this January organization calendar I found a few years back. There are different calendars for each month, pinterest has lots of options, but I thought I would share this one. It has a task each day to help clean out, organize, and declutter your house (and life). I feel like the tasks are less intimidating and super easy to fit in each day, maybe 15 to 20  minutes, and I bet you could get your kids or to help too! Each week is focused on a different room, thought that was pretty cool too. Even if you do every other day, it will still feel really good!
I also found lots of great home organization ideas at easyorganizedhome.com – check it out.
Posted on January 9, 2020 at 7:41 pm
Denise Perkins
Category:

cleaning your home, Denise Perkins, First and Main Design Center, Furniture, Helpful Home Tips, Home Decor, Home Sweet Home, Organize, Things to Do, Uncategorized
Tagged

activities, home improvement, home maintence, homes, things to do
Checklist of 10 Things You Gotta Do Before Winter Sets In
Such as look for roof leaks before the first winter snow. Preventative maintenance is key.
When the last of summer's heat is a faint memory, and you're pulling out your hoodies (and puffy coats!!) more than your shorts, it's time to tackle a few simple chores that'll make winter more pleasant and prevent some nasty surprises next spring.
This fall checklist helps:
#1 Clean and Stow Your Mower
If you're not familiar with fuel stabilizer, get to know it. If your mower sits for months with gas in its tank, the gas will slowly deteriorate, which can damage internal engine parts. Fuel stabilizer ($10 for a 10-ounce bottle) prevents gas from degrading.Add stabilizer to your gasoline can to keep spare gas in good condition over the winter, and top off your mower tank with stabilized gas before you put it away for the winter. Run the mower for five minutes to make sure the stabilizer reaches the carburetor.
Another lawn mower care method is to run your mower dry before stowing it.
1. When the mower is cool, remove the spark plug and pour a capful of engine oil into the spark plug hole.
2. Pull the starter cord a couple of times to distribute the oil, which keeps pistons lubricated and ensures an easy start come spring.
3. Turn the mower on its side and clean out accumulated grass and gunk from the mower deck.
#2 Remove Garden Hoses From Faucets
Remove garden hoses from outdoor faucets. Leaving hoses attached can cause water to back up in the faucets and in the plumbing pipes just inside your exterior walls. If freezing temps hit, that water could freeze, expand, and crack the faucet or pipes. Make this an early fall priority so a sudden cold snap doesn't sneak up and cause damage.
Turn off any shutoff valves on water supply lines that lead to exterior faucets. That way, you'll guard against minor leaks that may let water enter the faucet.
While you're at it, drain garden hoses and store them in a shed or garage.
#3 Drain Your Sprinkler System
Time to drain your irrigation system. Even buried irrigation lines can freeze, leading to busted pipes and broken sprinkler heads.
Turn off the water to the system at the main valve.
Shut off the automatic controller.
Open drain valves to remove water from the system.
Remove any above-ground sprinkler heads and shake the water out of them, then replace.
If you don't have drain valves, then hire an irrigation pro to blow out the systems pipes with compressed air. A pro is worth the $75 to $150 charge to make sure the job is done right, and to ensure you don't have busted pipes and sprinkler head repairs to make in the spring.
#4 Seal Air Leaks
Grab a couple of tubes of color-matched exterior caulk ($5 for a 12-ounce tube) and make a journey around  your home's exterior, sealing up cracks between trim and siding, around window and door frames, and where pipes and wires enter your house. Preventing moisture from getting inside your walls is one of the least expensive — and most important — of your fall maintenance jobs. You'll also seal air leaks that waste energy.
Pick a nice day when temps are above 50 degrees so caulk flows easily.
#5 De-Gunk Your Gutters
Clogged rain gutters can cause ice dams, which can lead to expensive repairs. After the leaves have fallen, clean your gutters to remove leaves, twigs, and gunk. Make sure gutters aren't sagging and trapping water; tighten gutter hangers and downspout brackets. Replace any worn or damaged gutters and downspouts.
If you find colored grit from asphalt roof shingles in your gutters, beware. That sand-like grit helps protect shingles from the damaging ultraviolet rays of the sun. Look closely for other signs of roof damage (#5, below); it may be time for a roofing replacement.
Your downspouts should extend at least 5 feet away from your house to prevent foundation problems. If they don't, add downspout extensions; $10 to $20 each.
#6 Eyeball Your Roof
If you have a steep roof or a multistory house, stay safe and use binoculars to inspect your roof from the ground.
Look for warning signs: Shingles that are buckled, cracked, or missing; rust spots on flashing. Any loose, damaged, or missing shingles should be replaced immediately.
Black algae stains are just cosmetic, but masses of moss and lichen could signal roofing that's decayed underneath. Call in a pro roofer for a $50 to $100 eval.
A plumbing vent stack usually is flashed with a rubber collar — called a boot — that may crack or loosen over time. They'll wear out before your roof does, so make sure they're in good shape. A pro roofer will charge $75 to $150 to replace a boot, depending on how steep your roof is.
#7 Direct Your Drainage
Take a close look at the soil around your foundation and make sure it slopes away from your house at least 6 vertical inches over 10 feet. That way, you'll keep water from soaking the soils around your foundation, which could lead to cracks and leaks.
Be sure soil doesn't touch your siding.
#8 Check Your Furnace
Schedule an appointment with a heating and cooling pro to get your heating system checked and tuned up for the coming heating season. You'll pay $50 to $100 for a checkup.
An annual maintenance contract ensures you're at the top of the list for checks and shaves 20% off the cost of a single visit.
Change your furnace filters, too. This is a job you should do every two months anyway, but if you haven't, now's the time. If your HVAC includes a built-in humidifier, make sure the contractor replaces that filter.
#9 Prune Plants
Late fall is the best time to prune plants and trees — when the summer growth cycle is over. Your goal is to keep limbs and branches at least 3 feet from your house so moisture won't drip onto roofing and siding, and to prevent damage to your house exterior during high winds.
For advice on pruning specific plants in your region, check with your state extension service.
#10 Give Your Fireplace a Once-Over
To make sure your fireplace is safe, grab a flashlight and look up inside your fireplace flue to make sure the damper opens and closes properly. Open the damper and look up into the flue to make sure it's free of birds' nests, branches and leaves, or other obstructions. You should see daylight at the top of the chimney.
Check the firebox for cracked or missing bricks and mortar. If you spot any damage, order a professional fireplace and chimney inspection. An inspection costs $79 to $500.
You fireplace flue should be cleaned of creosote buildup every other year. A professional chimney sweep will charge $150 to $250 for the service.
Posted on December 1, 2018 at 2:54 pm
Denise Perkins
Category:

Eastside, Helpful Home Tips, Home Sweet Home, North Kirkland, Redmond, Uncategorized, Woodinville
Tagged

home, home care, home improvement, home maintence, real estate
Return on Investment
If you're considering having some work done on your house, it's wise to consider making the right choices. We've all seen the HGTV shows that teach us a $20 lamp can yield a $250 improvement in sales price or something silly like that, but if you're like many of my clients, you're probably left more confused by these sorts of home improvement shows than you are left informed.
Bottom line? Investing in your home is (almost) always a smart choice. If you're on the fence about doing it, just do it. But if your goal is getting the most "bang for your buck" with your improvements, there are some things that you should know before breaking out the Home Depot charge card.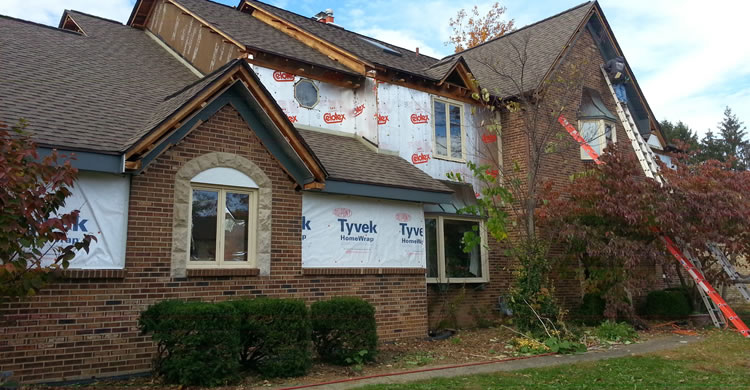 For example…
We all know that improving a kitchen or a bathroom is the best way to turn a $500 remodel into a $5,000 value, right? But did you know that you'll actually realize a better return on investment if you do a mid-level upgrade versus a luxury model upgrade?
If you check out this graph, compiled by Redmodel.hw.net, you'll see that a midline bathroom upgraded yielded an 87.7% cost recoup, while an upscale remodel yielded just a 60.8% recoup on costs. Pretty impressive right?
Turns out, you don't have to break the bank on your home project to get the best bang for your buck.
The trend continues when you look at a major kitchen remodel. A midline upgrade, defined as one costing in the ballpark of about $70,000, yielded an average 62% cost recoup. Taking a look at an upscale major kitchen remodel, think more in the $125k range, only yielded a 56% recoup on costs.
The trend continues through almost every major area of home improvement, including additions of master suites and bathroom additions.
So, what areas of home improvement should be done at an upscale level?
There are some parts of the home that deserve the extra bang for your buck. The addition of a grand entryway, for example, can recoup 82% of your costs, making it one of the smartest improvements that you can make. Other areas where you should consider an upscale improvement include window replacement. No matter if you choose wood (81% recoup on costs) or vinyl (85% recoup on project costs), you'll realize a great home improvement by going upscale with windows.
Midscale? Upscale? Just tell me what to do first.
Still confused? Don't worry, I get it. There are a lot of numbers flying at you right now. Most people can only budget for one major home improvement project at a time, so if you're staring down a long list of "maybes" and only have time or budget for one improvement, let's cut to the chase. . .
Are there any home improvements where you can recoup all of your investment?
Are there any improvements that will actually yield a pure profit?
The good news here is that, yes, Virginia, there is a home-improvement Santa Claus. If you're only going to tackle one project- make it an upscale garage door improvement. Those babies can realize a 120% return on your investment. That means it's not only "free," but it will make you money when it is time to sell your home. Since even the most upscale of garage door replacements can be done for under $5,000, this is a smart investment that you should be making right away.
Another sure-fire bet is a midrange stone veneer upgrade to your siding. These are very trendy right now, and reports are showing that this improvement will realize about 120% return on investment. Considering the average project cost for this is generally under ten grand, this is a smart investment.
Finally, consider upgrading your front door to a steel door. At around $1,500, this project has a 95% recoup of costs, making it almost free. Another trending improvement is the addition of a wood deck.
What to put on hold
While it would be nice to do all the upgrades at once, that's not realistic. According to the reviews I've been monitoring, the following improvements have the lowest recoup of investment potential and can safely be saved for another time.
Upscale master suite addition, 51% ROI
Midrange backyard patio addition, 51% ROI
Major, upscale kitchen remodel, 56% ROI
Upscale bathroom addition, 60% ROI
Midrange kitchen remodel, 62% ROI
Upscale bathroom remodel, 62% ROI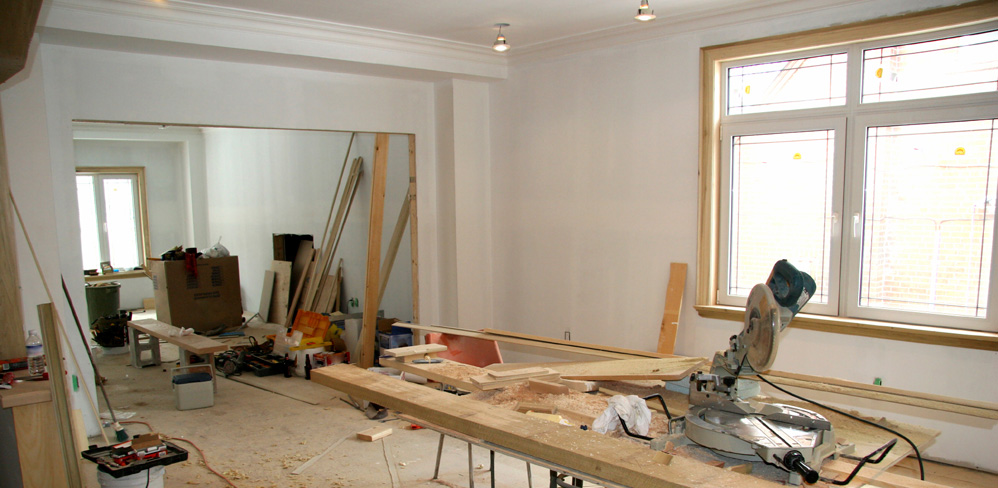 Still feel like you could use some home improvement guidance?
The truth is that I find all of this really interesting, and would love to speak with you about it! If you're confused on where to get started, how to budget, or who to hire to do the work – I've got you covered. Feel free to email me or call me and we can schedule a time to talk about your unique home and how best to improve it for your future resale value.
And if you've just completed a major home project, I want to see it! Be sure to share it with me on social media!
Sources:
http://www.remodeling.hw.net/cost-vs-value/2018/pacific/
https://s3.amazonaws.com/HW_Assets/CVV_Assets/2018/Consumer/seattlewa.pdf
Picture Sources:
www.reedsecurity.com
www.ohiohomedoctorremodeling.com